UO > About > Organizational Structure > Faculties & Institutes > Faculty of Education > Departments & Centres > Department of Technical and Vocational Education
Pavel Dostál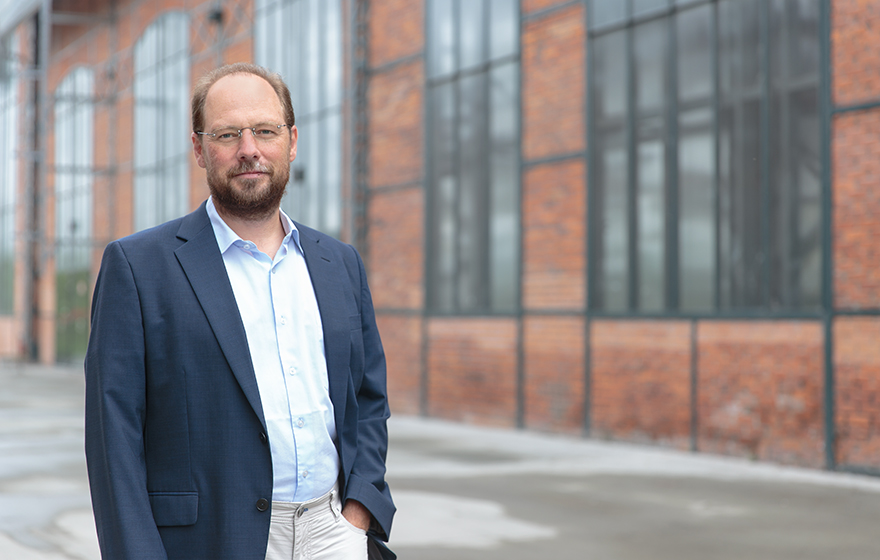 Academic degree, name, surname:
Ing. Pavel Dostál, Ph.D.
Research interests and teaching:
Phone number, mobile:
+420 553 46 2614
No record found. Database Maintenance.
Kus Mikuláš
Suggestions for teaching technical education at primary school
Nehera Martin
Grinding of flat surfaces - teaching aid
Káňa Jiří
Modernization of Primary School Teaching with Using the Computer Graphics.
Pokorný Břetislav
Possibilities of using 3D printing in teaching vocational subjects at secondary school
Raška Jiří
Sensors and actuators of the piston internal combustion engines
Roman Ján
Gradual teaching of technical drawing at secondary vocational school
Špunda Jiří
The teaching aid for practical training of coated electrode welding
Vašková Kateřina
Basics Forging - an aid for practical teaching on high schools
Barchanská Marie
CNC machine tools in high school teaching - programming Heidenhain
Kovalák Ondřej
Textbooks for the field of metalworking
Kuna Tomáš
Educational posters in classroom
Myška Kryštof
Teaching aid - for the field of Multimedia
Žwaková Lenka
CAD/CAM Technology in the Teaching of Dental Technician
Semerák Jiří
Modernization of Education Foundry Engineering to SŠTD Ostrava-Vítkovice
Andrejko Jakub
Corrosion in Mechanical engineering on High School, Ostrava - Vitkovice
Dvořák Tomáš
NC and CNC Machines in the Secondary School
Müller Petr
Surface modifications metal in teaching at higt school
Němec Jan
Development and Technology of Armor Making in the 12th to 14th Century
Pazdera Tomáš
Modernizing education enclosure Tooler metals
Rybář Jan
Innovated periodic training of tram drivers at DPMO, a.s. (Olomouc Urban Transport Company)
Kořenek Petr
Texbook for teaching Illustrator Vocational College and Practikal School Lipová - lázně
Mrázek Michal
THE REALIZATION OF EDUCATIONAL AREA OF MAN AND THE WORLD OF WORK AT THE ELEMENTARY SCHOOLS
Pařízek Pavel
Selected Chapters of Machinery and Equipment in the Field of Education Carpentry and Upholstery Production
Daňková Jitka
Piping Material for the Plumber Apprenticeship
Hruškovský Tomáš
Milling in System Sinumerik
Janků Libor
Brakes - teaching aid
Šodek Vítězslav
Creation of multimedia teachings subject Application CAM
Kokeš Martin
Environmental Education at Vocational Schools and Secondary Technical Schools in the Field of Mechanical Working
Mrkva Bruno
Metrology and its Incorporation in the School Education Programms in the SŠT Opava
Podlucký Martin
CNG in Traffic
Gorný Jiří
Wire drawing - multimedia teaching aid
Kolek Martin
Heating of a family houses in a cross-sectional theme Environmental education at elementary school
Máša Ivan
Autodesk Inventor in the Study Field of Machinery and Electrical Appliances Mechanic
Růžičková Jana
Non-ferrous metals in the educational area Man and the world of work at the elementary school
Bůžek Radek
Nuclear Power ? teaching aid
Čegan Radim
ENERGY POLICY CZECH REPUBLIC
Horsák Jiří
Milling with the help of universal dividing appliance in the specialization worker of metal cutting
Ihn Simon
Unconventional Machining Methods for teaching at high specialized schools
Klíma Zdeněk
The function of the controlling system MIKROPROG for machining
Kučatý Zdeněk
SENSORS IN MOTOR VEHICLES
Ochodek Jiří
METAL CUTTING BY LASER BEAM
Przybyla Martin
PROGRAMMING IN CONTROL SYSTEM HEIDENHAIN CNC iTNC 530
Šmoldas Dušan
Technology of grinding metal for metalworkers
Vašek David
Ecosystems on the 2nd primary school
Krpec Martin
Mechanical gears - multimedial teaching aid
Holovka Jan
CNC MACHINES IN THE THIRD YEAR MECHANIC ADJUSTER FIELD OF STUDY
Krupa Ondřej
WATER TURBINES
Machel Jakub
Forest Ecosystems
Masný Tomáš
GRINDING - MULTIMEDIAL LEARNING INSTRUMENTAL
Uhlářová Petra
Technical Drawing in Elementary School
Vašíčková Helena
CAD in the field of mechanical engineering
Veselý Tomáš
The biomass energy utilization ? multimedia teaching aid
Blahuta Ladislav
Founding - Multimedia Instructional Aid
Churavá Drahomíra
Modernization of Rail Vehicles Subject Teaching
Dluhoš Luděk
MODERN MANNERS MILLING
Dufek Jiří
Renewable resources in the school curriculum for a field of study Agrotourism
Filgas Petr
Environment of the city of Vsetín
Hrubec Miroslav
DRILLING MULTIMEDIA TEACHING UTILITY
Niemczyková Jolana
MULTIMEDIA TEACHING INSTRUMENT - ECOSYSTEMS (FOREST)
Otáhal Miroslav
Machines and equipment of the powers staton
Rozsíval Jakub
The methods of the measuring of the level in pressure vessels
Valcuch Eduard
THERMAL PROCESSING AT THE SECONDARY TECHNICAL SCHOOL IN OSTRAVA-HRABŮVKA
Vaněk Jan
The Use of Geothermal Energy- Multimedia Teaching Aid
Zahrada Pavel
WASTE PRODUCT - teachering for STŠ Přerov
Hahn Daniel
Steam and gas turbines - teaching aid
Holuša Jakub
Maschines for transport and air depresion
Hruška Jan
PUMPS ? MULTIMEDIAL TEACHING AID
Rejzek Lukáš
Threaded joints
Koláček Jiří
USING ENERGIE OF SUN ? MULTIMEDIAL TEACHING AID
Kuś Kazimír
REDUCING OF THE ENERGY INTENSITY IN THE BULDINGS
Neuvald David
Mechanical gears - multimedial teaching aid for students
Damková Martina
Počítačová grafika v učebním oboru Aranžér
Dordová Alena
Výuka předmětů Ubytovací služby a Stravovací služby
Sekaninová Iva
Jaderné elektrárn - multimediální učební pomůcka
Tengler Daniel
Tepelná čerpadla
Zajac Richard
Frézování - multimediální učební pomůcka
Handl Antonín
Lesní pedagogika
Dominik Nikolas
Extension of knowledge of programming in the system HEIDENHAIN iTNC530
Ostráková Milena
Cold forming of metals - Teaching aid for automotive body mechanice
Telecký Jaroslav
Material surface treatment - Text book for Car mechanics field of study
Urban Jan
Worksheets for teaching technical drawing at secondary vocational schools
Vrbka Michael
Textbook of materials for basic welding courses
Holeš Filip
Teaching textbook for learning AutoCAD
Konrád Jiří
Teaching technical and computer graphics on ZŠ Horní Bludovice
Kus Mikuláš
Demountable and permanent joints of materials in primary school education
Mocňák Josef
3D printing in high school education
Kovalák Radek
Drilling - teaching aid
Kubečka Jan
Threads Production on CNC Machine - the learning tool for technical college
Nehera Martin
Grinding - teaching aid
Reinold Rostislav
Workbook for teaching technology steel constructions for SOS and SOU engineering and construction Jeseník
Seyfried Lukáš
Heat Treatment of Metals - Training of Staff in the Company
Wzientek Petr
Analysis of Education of Man and World of Work in Primary Schools
Čapek Václav
Energy use of biomass
Kubalová Hana
Support of technical education in kindergartens
Vašková Kateřina
Heat treatment of metals - an aid for teaching the mechanical engineering of the first year of high school
Syrek Jakub
The Measurement of Exact Size in Technical teaching at Secondary Vocational Schools
Szöcs Tibor
The Fire Rescue Brigade of the Moravian-Silesian Region
Kovalák Ondřej
Milling - teaching aid for the field of study Metalworker
Latýn Milan
Brake systems-teaching aid
Samek Petr
Horizontal framework for apprenticeship mason-tiler
Bilíková Zuzana
Motivation of women to the engineering profession
Kuna Tomáš
The Impacts of the Energetic Industry on the Environment of Czech Republic
Semerák Jiří
Karting Sport in the Education of Youth
Tomiczek Lukáš
Educational Posters for Educational Area Man and the World of Work
Andrejko Jakub
Cutting in Mechanical engineering on High School, Ostrava-Vitkovice
Kajfosz René
Basic course MAG 135
Lysková Tereza
Theoretical solutions roofs on Secondary School of Civil Engineering in Opava
Medek Martin
Energy Utilization of Waste
Müller Petr
The Innovation of the Manual Machining in the Fields of Electrical Engineering and Information Technology.
Němec Jan
Bearings - multimedia device
Rusina Pavel
The training for operating an aerial platform within Fire Rescue Service of the Czech Republic.
Růžička Aleš
Basics in Autocad - multimedial teaching aid
Rybář Jan
Welding in the vocational programme Metal Tooler at Sigmund Secondary Technical School in Lutin
Švec Tomáš
Energy and Power Engineering at Primary Schools
Urbančík David
The Waste Economy in Heřmanice Prison
Dorda Lukáš
Technical drawing in secondary vocational schools
Dvořák Tomáš
Cemented carbide - teaching aids for vocational schools
Junga Jakub
Environmental Education at Kindergarten and Primary School in Dolní Domaslavice
Mrázek Michal
A tuition of program autocad - an electronic teaching aid
Pařízek Pavel
Textbook for teaching AutoCAD at High Professional School
Sztwioroková Lenka
Bearings
Honus Lukáš
Textbooks of modeling in Autodesk Inventor
Hruškovský Tomáš
Making threads on the lathe
Janků Libor
Heating of family houses
Janků Markéta
Municipal waste as a topic in Environmental elementary school education
Mrkvová Věra
MILLING SURFACES AND GROOVES INCLINED TO THE SECONDARY VOCATIONAL SCHOOLS TŽ
Paluv Martin
Lathe work in teaching branch mechanical engineering work
Štefaňák Ján
The Measurement of Exact Size at Secondary Vocational Schools
Vitásek Martin
Reciprocating internal combustion engines - multimedia teaching aid
Kolek Martin
Waste and waste management
Růžičková Jana
The mining and utilization of black coal - learning material
Šodek Vítězslav
An electroerosive working in an engineering field
Zajac Richard
The basic principles of a draft - a teaching aid
Žídek Michal
Teaching textbook for learning AutoCAD
Bůžek Radek
Energy in the cross-cutting themes of Environmental education at Primary school
Kučatý Zdeněk
Piston combustion engines
Kulhánek Martin
TESTING THE PROPERTIES OF METALS
Ochodek Jiří
MACHINING BEAM CONCENTRATED ENERGY
Przybyla Martin
Turning in learning resources scope Tooler metals
Horsák Jiří
CNC MILLING IN SPECIALIZATION ON METAL TOOLER
Šmoldas Dušan
The shaping of flutes for the field of study metalworkers
Siwy Lubomír
Shaft couplings
Vašíčková Helena
FAMILY HOUSES HEATING
Pospíšil Roman
ELECTROEROSION MACHINING
Slovák Lubomír
Pump of fire prevention
Šturma David
The heat pumps
Valcuch Eduard
Bases of mouting at secondary school
Blahuta Ladislav
Tepelná čerpadla