UO > About > Organizational Structure > Faculties & Institutes > Faculty of Education > Departments & Centres > Department of Educational and School Psychology
Pavel Moravec

"Cherish those who seek the truth but beware of those who find it."
Voltaire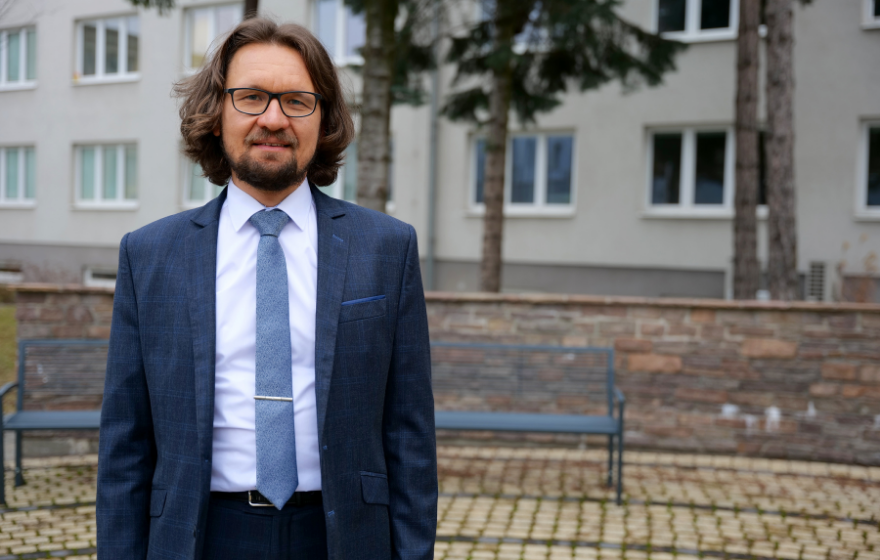 Academic degree, name, surname:
PhDr. Pavel Moravec, Ph.D.
Research interests and teaching:
Social psychology, clinical psychology, developmental psychology, psychotherapy, psychology of religion and spirituality
Phone number, mobile:
+420 553 46 2693
Education
2014 – 2019
Postgradual, Clinical psychology, Faculty of arts, Masaryk University, Brno
2014
Rigorous examination, Faculty of arts, Masaryk university, Brno
2008 – 2013
Psychology, Faculty of arts, Masaryk University, Brno
1999 – 2002
Theology, Pontificia Universita Lateranense, Roma, Italy
1996 – 1999
Theology, Cyril and Method Theological faculty, Palacky University, Olomouc
Another education, courses
2020
Conseling propedeutics (lecturers MUDr. Šárka Poupětová and PhDr. Marek Kolařík, PhD)
2017
Introduction to the work with the addicted clients (Institute of psychological service, lecturer: PhDr. Eva Maierová, Ph.D.)
2017
Creative work with children and their families, lecturer: Ch. Stevens)
2017
Psychologist in healthcare (PVŠPS Praha)
2017
WISC III Wechsler intelligence scale for Children (lecturer: Dana Krejčířová)
2016
Backgrounds of the scientific work. Academy of sciences, Brno
2014 – 2015
ASTRA - Therapy of attachment and developmental trauma, (lecturer: PhDr. Petra Wignette, Ph.D.)
2013 – 2018
Gestalt - dialog - psychotherapeutic training (lecturers: Mgr. Michal Pernička, Ph.D., Mgr. Daniel Krejcar, MUDr. Michaela Horáčková). Final examination of Gestalt - therapist 5. 4. 2019
2013
TAR Hand apperception test, (lecturer: Mgr. Zdeněk Altman)
2012
TAT Thematic apperception test, (lecturers: PhDr. Petr Goldmann, PhDr. Tereza Soukupová, Ph.D.)
Working Practice
2017
Self-employed: Psychological counseling and diagnostics. Translation
2013 – 2016
Psychologist, Counseling center for relationship and family, Family and social work center, Ostrava
2007
Parish priest, Ostrava - Opava bishopric, Ostrava
Lecturing in
Psychology of religion and spirituality
Membership
Since 2018
Czech Society for Gestalt Psychotherapy
Since 2016
International Association for the Psychology of Religion
Since 2016
Association of Marital and Family Counseling
2015 – 2018
Ethical Committee of Czech-Moravian Psychological Society (2017 - 2018 vice chairman)
Since 2013
Czech-Moravian Psychological Society
No record found. Database Maintenance.
Krakovská Michaela
The Relationship between Spirituality and Cooping among Future Humanities Teachers
Kovářová Alžběta
The attitudes of Close People towards the Presence of Mental Disease among Adolescents
Ondráčková Alžběta
The Influence of Faith on Personal Grow among High School Students
Budíková Veronika
Prejudices towards Homosexuality by Christian Adolescents. A Possible intervention by Teacher.
Harasimová Zlata
Coping of Online Education among Elder Teachers of German
Rossmanithová Daniela
The Motivation to Abnormal Alcohol Consummation among Adolescents