Attending Intercultural Week with Proposal of Virtual Mobility in Mathematics
On April 27, the Department of Mathematics with Didactics attended the Intercultural Week - Conference INW21 organized by Politécnico Do Porto. The presented departmental contribution was focused on the explanation of consequences of the Virtual Mobility in Mathematics, which the department starts to offer since academic year 2021/2022 as the alternative learning possibility for the foreign students.
Citation of Contribution:
Barot, T. Possibilities of Virtual Internationalization in Mathematics. In: INW21 Conference - Intercultural Week. Porto, Portugal: Politécnico do Porto. 2021. ISBN 978-972-8969-46-2.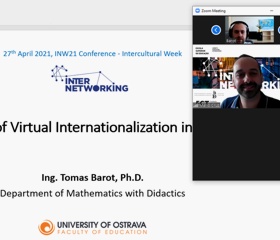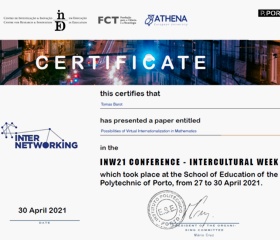 Updated: 28. 04. 2021